So I have a confession, Mr LMH and I NEVER do Valentines Day, we never have and according to a recent poll I saw on Instagram most people don't, I never felt much need for it…2 years into motherhood and how my opinion has changed! Valentines Day is now a scheduled night to do more than work/house chores and then fall asleep in front of the TV (as we're all guilty of), it's an evening to make an effort with your loved one and make some memories. Whilst booking a babysitter and an overpriced restaurant may be a little too much (and a little cringe) for us, this year I'm fully embracing a romantic night in with flowers, candles and food. If you need a little inspo I'm sharing my plans below:
Flowers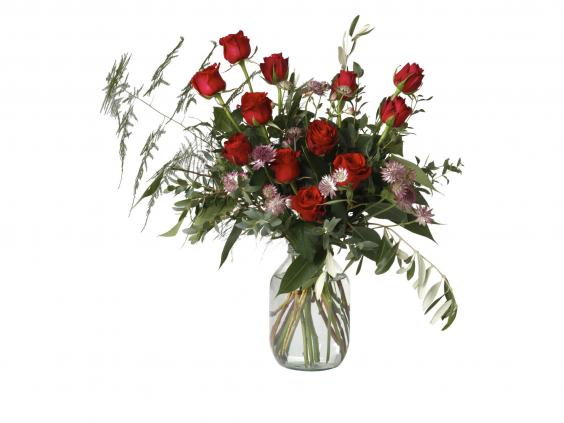 The easiest way to send your love some beautiful Valentines flowers is with Bloom & Wild. They have a beautiful range of bunches to suit all budgets and styles. I'll likely order the above bunch called the Wild Child, just to make sure we've got some beautiful flowers for our Valentines night in. *Get £10 off your first order when you use the link above*
Food
Let's be honest planning a lovely well prepared meal from scratch that isn't one of our 7 staple *know off by heart* recipes is reserved for the weekend, when things are slightly calmer around the house. This Valentines Day falls on Wednesday so to make life easier I'm going to use Hello Fresh to rustle up a lovely meal from scratch without the effort of planning…leaving me more time to open the wine and set the table.
Atmosphere
The perfect little purchase to have a romantic night in (as it says on the tin). It includes a beautiful scented tea light, foil wrapped bath melt and a little bottle of fig massage oil…all of which smell AMAZING. This little set from Big Green Tree will effortlessly keep the romance going after dinner, every little helps in the battle not to fall asleep on the sofa right? All of Big Green Trees products are completely natural, cruelty free and free from Parabens, making them beautiful on the skin and beautifully scented (nothing worse that a synthetic scented candle IMO). Check out their full range of skincare here.
For before bedtime
A little treat so the other love of my life doesn't feel left out (because kids never get treats right!?) in the form of this happy little gingerbread man from Biscuiteers completes my little Valentines evening shopping list.
How are you planning to spend Valentines this year? If you're looking for some gift inspo I've written a little guide over on the LMH store.