Here is it…the first of the Christmas blog posts here at LMH, I would have waited until next week to start with the festive posts (honest!) but I wanted make sure advent calendars could be ordered in plenty of time for the 1st, this is probably inspired by my mad rush to the shops last year on the morning of December 1st as I'd completely forgotten to order little Jasper one. The bonus of that was that I managed to bag an all singing, all dancing toy one for half price in Argos. This year I plan to be much more organised and make him a lovely calendar full of personalised treats and little toys (most likely trains as the boy is obsessed! I'm also planning to add some little 'experiences', a cinema ticket for The Polar Express, his ticket to see Father Christmas etc. Depending on time (which is already pretty tight & we're only in mid November) I'll hopefully make him a lovely homemade one, I've a Pinterest board full of ideas, if time doesn't allow that I'll order the DIY John Lewis one below to fill with all of the little treats I've been collecting.
Here are some of the best ready made advent calendars for sale this year that look great, will be exciting for the recipient & have great eco credentials:
Tea Advent Calendar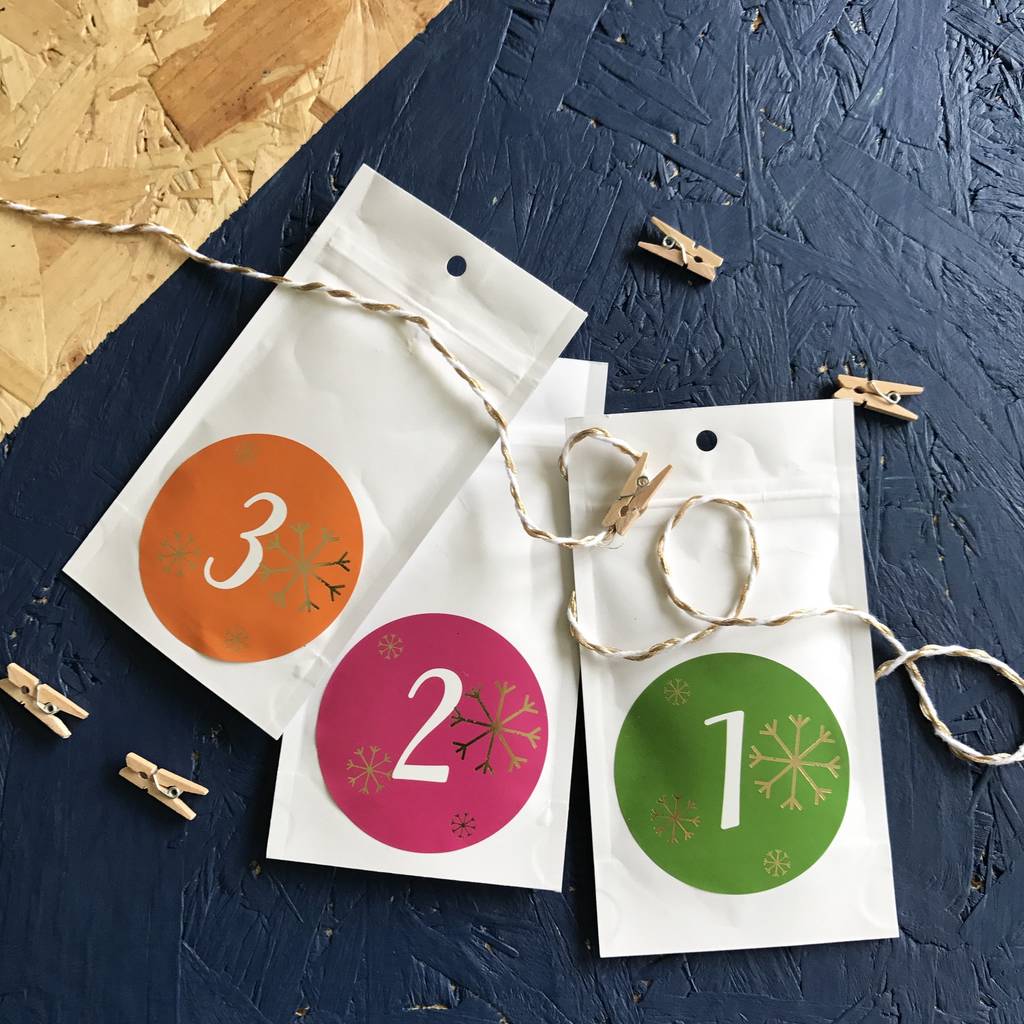 I LOVE the idea of a surprise cup of tea each day throughout December. This styling calendar comes with pegs & string to hang and eve a tea strainer so you can enjoy your Christmas brew from the morning of December 1st. The teabags are beautifully packaged in white kraft packaging. Available from Not On The Highstreet.
Wine Box Advent Calendar
This one has my name on it (if you're reading Mr LMH). It contains a small bottle of wine behind each window, the surprise is whether it's red, white, rose or sparkling (my kind of surprise). The cool typography on the recycled cardboard box means it looks great in the kitchen or dining room too. Available from Letterroom.
DIY Advent Calendar
A beautiful advent calendar set containing everything but the treats. It's a perfect compromise of handmade and shop bought for those of us who have little time to make the full thing. This set is available at John Lewis and contains everything but the treats.
Doggy Advent Calendar
We can't leave out the most important family can we? This lovely calendar is filled with yummy, natural dog treats and it's made from entirely recyclable materials (even the little stay fresh bags behind the windows). You can order yours, as I will be from Lily's Kitchen and I'm pretty sure Waitrose are stocking them too.
Right, now I'm all inspired to get Jaspers organised and ready to assemble…watch this space. Hopefully I will have a beautiful handmade one to show you on December 1st (fingers crossed). Have a nosey on our Instagram for more festive inspo & I'd love you to share your eco advent ideas too!
Natalie x